Plan Your Grand Rapids STAYCATION
higrdt
Feb 2, 2022 10:12:03 AM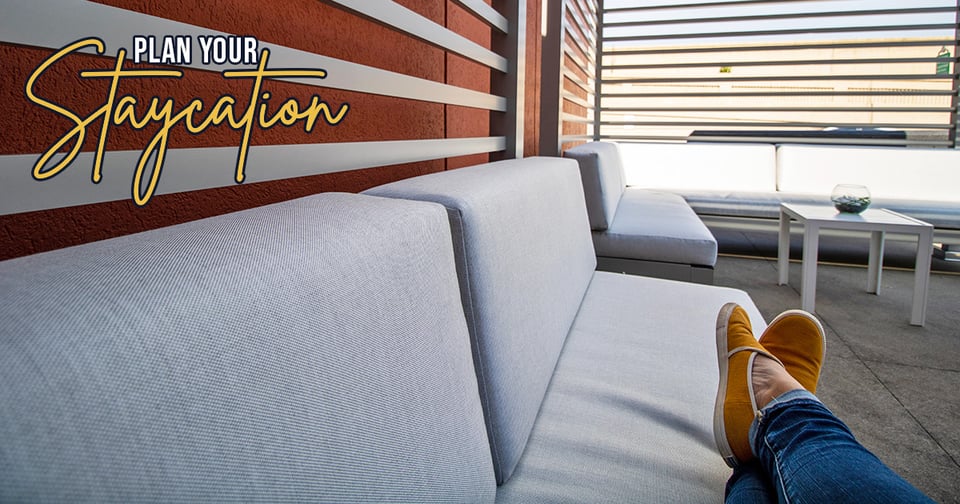 It's a great time to try something new, have a girl's weekend, or freshly connect with Grand Rapids. Plan a staycation in Grand Rapids this year! Make the most of your staycation with plenty of unique restaurants, exciting events, and hotel packages. Use the checklist below to get your Staycation started!
Checklist to Plan the Perfect Grand Rapids Staycation
STEP 1: Gather Your Travel Crew + Pick a Date
For some, this might be a simple step, but with soccer schedules, weddings, and family reunions quickly filling up calendars it's important to schedule ahead of time. Don't forget to mark the date on your calendar to make the staycation feel real!
Travel Planner Tip: Take a look at three-day weekends and utilize them to make your staycation a little longer.
STEP 2: Secure Your Lodging
In Grand Rapids, there are many great accommodations, but the Holiday Inn Grand Rapids Downtown is located on Pearl Street, nestled right in the heart of downtown. We make booking easy and you can choose the perfect room for yourself, your friends, or your family. View all of the awesome rooms online here.

STEP 3: Book Tickets + Excursions
A Staycation means that you're probably skipping the plane or train tickets, but checkout Experience GR for upcoming concerts, festivals, and many other events. They do a fantastic job of showcasing events for the entire year no matter your crowd. Speaking of crowds, some of our favorite concert venues include The Intersection, 20 Monroe Live, and Van Andel Arena. Lucky for you, all of these locations are within walking distance or a quick Uber ride from the Holiday Inn Grand Rapids Downtown.
GR Local Tip: Grand Rapids always has a plethora of Uber and Lyft drivers available for your ease of transportation. Utilize the FREE parking at the Holiday Inn while you're in town, and walk or catch a ride on the HIGRDT Shuttle!
STEP 4: Schedule Meal Reservations
Grand Rapids has so many incredible restaurants to choose from, and there are always new places popping up. If you're looking for a bite before an event we suggest the deliciousness and convenience of Burger Theory (that's located right inside the Holiday Inn Grand Rapids Downtown). The food and service are incredible. Once you've tried a burger, give one of these local GR favorites a go:
Ando |

Specializing in

ramen, sushi, Asian-inspired dishes, and specialty drinks

Rockwell Republic

|

Serving craft cocktails and beer, delectable cuisine, and brunch

Luna

|

Fresh, vibrant Latin American and West Michigan Culture food and drinks

Butcher's Union

| Known for their specialty meat and whiskey selection

The Electric Cheetah

|

Food prepared from scratch using quality, natural, local & organic ingredients
GR Local Tip: If you're interested in a brewery tour, visiting during restaurant week, or eating from the comfort of your hotel room visit Experience GR to find all the details!
STEP 5: Prepare for a Cozy Night or Early Morning
Your staycation should leave you feeling rejuvenated and refreshed. If a full spa day isn't in your future, plan a DIY facial in your updated hotel room while supporting a local business. Visit Fox Naturals for the perfect natural and environmentally friendly skin care for everyone…then head back to #HIGRDT to relax and unwind (don't forget a bottle of wine)!
STEP 6: Enjoy Your Vacay + Make a List for your next GR Staycation
While you're exploring GR we know you will find shops, museums, venues, restaurants, and more that you want to see next time you're in town. Maybe you explored a cute neighborhood, saw a cozy park, or an ice cream shop you wanted to try. Make sure to make a list of "must visits" for your next Staycation at the Holiday Inn Grand Rapids Downtown. We can't wait to see you again. What was your must-visit place in GR?