Exploring Grand Rapids On a Budget
higrdt
Jul 31, 2023 8:58:05 AM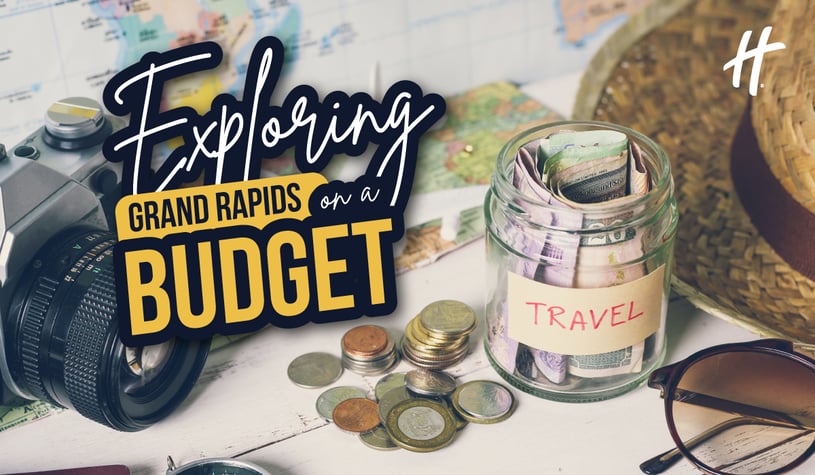 Money-Saving Tips for Guests at the Holiday Inn Downtown
So, you're visiting Grand Rapids, Michigan!
Grand Rapids is truly a city for everyone. There's loads of entertainment, outdoor recreation, delicious food, craft drinks, family-friendly activities, and more. If you're staying with us at the Holiday Inn Downtown, we want to help you plan your trip so you can experience the best that Grand Rapids offers without breaking the bank. It is possible to explore Grand Rapids on a budget. You just need to know what to look for and where to go.

Read on to low-cost attractions, specials, and more. Let's start planning your trip so you can make the most of your time in Grand Rapids.


Food, Drink, Entertainment, and More!
Grand Rapids is full of incredible, hip places to eat and drink. Grand Rapids has a little bit of everything from specialty diners to craft beverage breweries. There are also a number of places where you can simply go out and enjoy yourself; concerts, theater, games, and more.
If you're eating, drinking, or entertaining yourself on a budget when you're visiting the city, you'll want to keep this guide handy so you can find quality and affordability!
Pyramid Scheme
Grab a drink and settle in for some entertainment at Pyramid Scheme. It's a bar and concert venue, which means you're killing two birds with one stone when you stop in for the night. Enjoy your affordable drinks and play old-school pinball at one of Pyramid Scheme's many pinball machines.
Immersion in Local Culture:
Staying closer to home during your staycation provides the perfect opportunity to immerse yourself in the local culture of Grand Rapids. Engage with the vibrant art scene, catch a live performance at a local theater, or sample the city's diverse culinary delights. Why not dive into Grand Rapids' lively craft beer scene with a fun brewery tour, where you can discover the amazing array of flavors crafted by local breweries? Connecting with the local community will give you a deeper understanding of the city's essence.
Quality Time with Loved Ones:
One of the greatest benefits of a staycation is the opportunity to spend quality time with your loved ones. Whether you're exploring the city together, enjoying a leisurely stroll along the riverfront, or sharing a meal at Burger Theory or another one of Grand Rapids' charming restaurants, a staycation allows you to reconnect and create lasting memories with those who matter most.
Take advantage of this opportunity to infuse your personalities and love story into every aspect of your wedding. From personalized vows to unique decorations, interactive elements like a DIY cocktail bar, a s'mores station, and meaningful favors, let your creativity shine and create a day that truly reflects your love story.
Crafting Your Summer Bucket List:
During your staycation, take the time to craft a summer bucket list filled with exciting activities and experiences unique to Grand Rapids. Whether it's attending local festivals, hiking through picturesque trails, kayaking along the Grand River, or enjoying outdoor concerts, a summer bucket list will add a sense of adventure and anticipation to your staycation, ensuring you make the most of the season.
The Holiday Inn Grand Rapids Downtown provides the perfect setting for a memorable staycation, offering convenience, relaxation, and the chance to rediscover the captivating city of Grand Rapids. Embrace the joy of being a tourist in your own backyard, immerse yourself in local culture, and indulge in the tranquility and pampering that await you. A staycation at the Holiday Inn Downtown is a wonderful opportunity to nurture your well-being and create unforgettable experiences without venturing far from home. So why not embark on a Grand Rapids adventure and uncover the magic that lies within your own city?