What's Happening in Grand Rapids: May 23'
higrdt
May 12, 2023 9:53:57 AM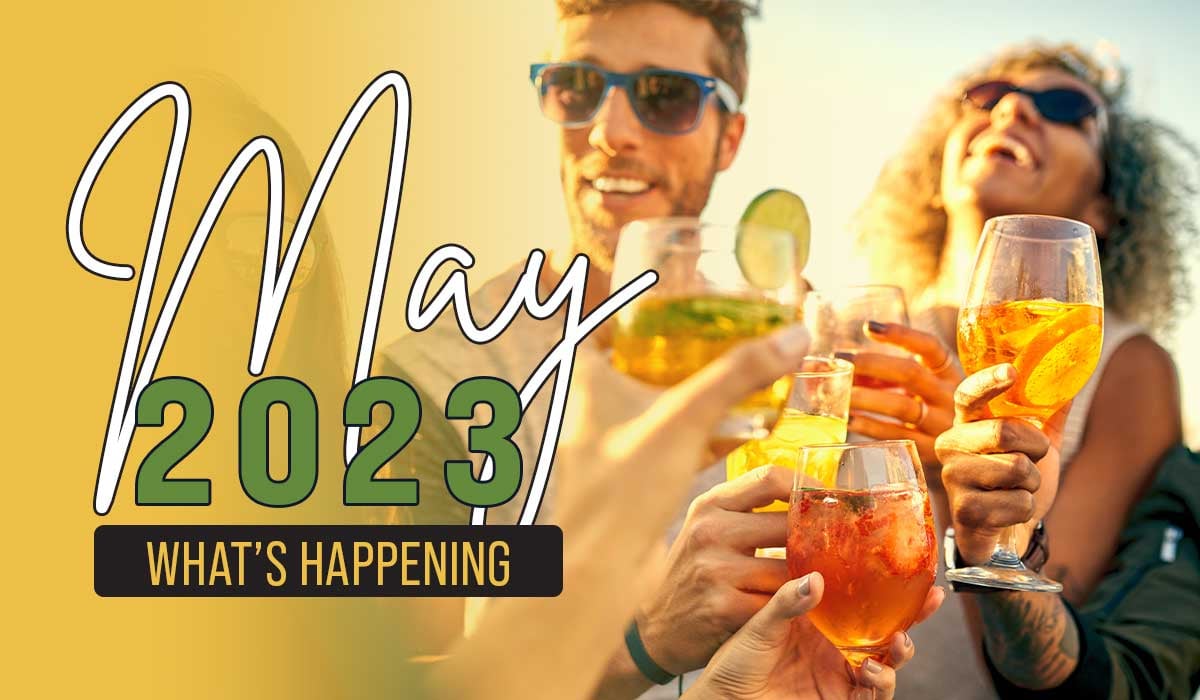 Spring is finally here! The long, dreary winter days are behind us, and we can now enjoy the warm sunshine and beautiful blossoming flowers. It's the perfect time to get out and explore the world around us. After being cooped up inside for so long, everyone is itching to get out and experience all that spring offers. And what better way to do that than with a spring vacation at The Holiday Inn Grand Rapids Downtown? Trust us; you won't regret it. There's so much to do and see in Grand Rapids this May you won't know where to start. So leap into warm weather by looking at this list of what's happening in Grand Rapids this May!
Looking for something fun to do in Grand Rapids right at the start of May? Look no further than the Grand Rapids Original Swing Society! Join them every first Tuesday of the month at Rosa Parks Circle for a free swing dance lesson at 7 PM. They are the 2012 Guinness Book record holders for the world's largest swing dance and have a live band playing all summer long. The event goes until 9:30 PM and is located at Monroe Center and Monroe Ave.
If you're searching for an exciting way to celebrate Cinco de Mayo, we have just the thing for you! The Grand Rapids Cinco de Mayo bar crawl, hosted by Pubcrawls.com on May 5th, promises a night of non-stop partying, great drinks, and new friends. This festival is a celebration of all things beer, and it's the perfect opportunity to sample some of the best craft brews in the country. This event will be epic, with amazing drink specials, prizes and contests, and a special guest DJ. The festival takes place on May 5th, and tickets are available now, but you'll want to act fast because they sell out quickly. Cinco De Mayo is a day to honor the country's rich history and culture, and what better way to do that than by enjoying great beer and food with your friends?
Who says that you can't exercise on vacation? If you're looking for a thrilling challenge in Grand Rapids this May, you won't want to miss the 25K Amway River Bank Run. This event is the largest of its kind in the country and offers a unique opportunity for wheelchair and handcycle racers to compete. But don't worry if you're not up for the complete 25K––10K and 5K options are also available. What sets this race apart is that it's also the site of the USATF 25K National Championship, which means you'll have the chance to watch some of the best athletes in the country compete right here in Grand Rapids. So whether you're a seasoned runner or just looking for a fun way to get active, this race has something for everyone. So lace up those running shoes and get ready to hit the pavement––it's sure to be an unforgettable experience.
In May, spring is a time full of fun events in Grand Rapids, and one of the must-see events is the Red Shoe Brew at the Ronald McDonald House. If you're a fan of craft beer and good company, you won't want to miss this annual event. Held in the stunning 5-acre backyard, you'll have the chance to sample some of the best beverages "Beer City USA" offers, along with great food, music, and yard games. Trust us; it's the perfect way to spend a relaxing evening mingling with friends. If you're on vacation with friends or family, this is a great event to relax and enjoy the weather while having good drinks and tasty food.
If you're a fan of delicious food that warms your stomach and heart, you won't want to miss the Roll'N Out Food Truck Fest. This exciting event brings over 30 food trucks to Calder Plaza for a day of delicious eats, entertainment, and community engagement. The festival celebrates the start of the food truck season and an opportunity to support the Grand Rapids Food Truck Association. You can enjoy family-friendly activities and indulge in mouth-watering food while contributing to a good cause. Whether you're a foodie looking to try something new or just looking for a fun day out with the family, this festival has something for everyone.
Grand Rapids, has a lot to offer visitors in May. From swing dancing lessons to a Cinco de Mayo bar crawl, a challenging race, and craft beer events, there's something for everyone to enjoy. Foodies can indulge in mouth-watering eats at the Roll'N Out Food Truck Fest, while those who enjoy supporting good causes can participate in community engagement activities. With so much happening in Grand Rapids this May, visitors will have an unforgettable experience while exploring the beautiful city in its prime springtime weather.